Interview (Classical Guitar Magazine )

<YouTube>

Little Henny Penny Finds Love

  Amatsuwotomeno・・・

  Cordoba guitar festival

ⓒ photo by veronica rasera

<New Album!  Little Henny Penny Finds Love>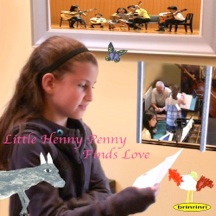 Tori,

  Gary Karr

    and

   Kazuhito Yamashita Family Guitar Quintet

< Concerts comming soon !  >

   20th March:  3pm & 7pm  (two performances)

   Kazuhito Yamashita Recital:   J.S.Bach / Six Cello Suite BWV 1007-1012 

   at Hyogo Performance Arts Center

   Kanahi Yamashita Recital  at Osaka  Ono Hall

This quartet looks to the risorgimento of a quintessential and older musical tradition. This recalls a bygone era of both Europe and Japan when such music was known and valued and whose echoes can still be heard in the classic 11th century novel "The Tale of Genji." 

"KASANE"  is the quartet's main repertoire and typifies the music of the age. Four guitars, multi-layering with shifting tonal colors, represent the various plucked stringed instruments of old Japan.

There are 3CDs released and they have been performed in Italy, Spain, Portugal, Korea, Vietnam, Singapore, U.S.A. and Japan.

I am sure in few years the people will start to understand what this music means.

So sensitive.

Like I hope this planet and everything what breath and grows is getting like that.

                                    -- Pavel Steidl